Gamma-Sup II
The device for the Sentinel Lymph Node Biopsy

Gamma-Sup II was made for the
Sentinel Lymph Node
or small tumors
intra-operative detection
and the surgeon can use it autonomously.
High sensitivity thanks to the
Crystal
technology.
High resolution collimator allowing an excellent spatial resolution.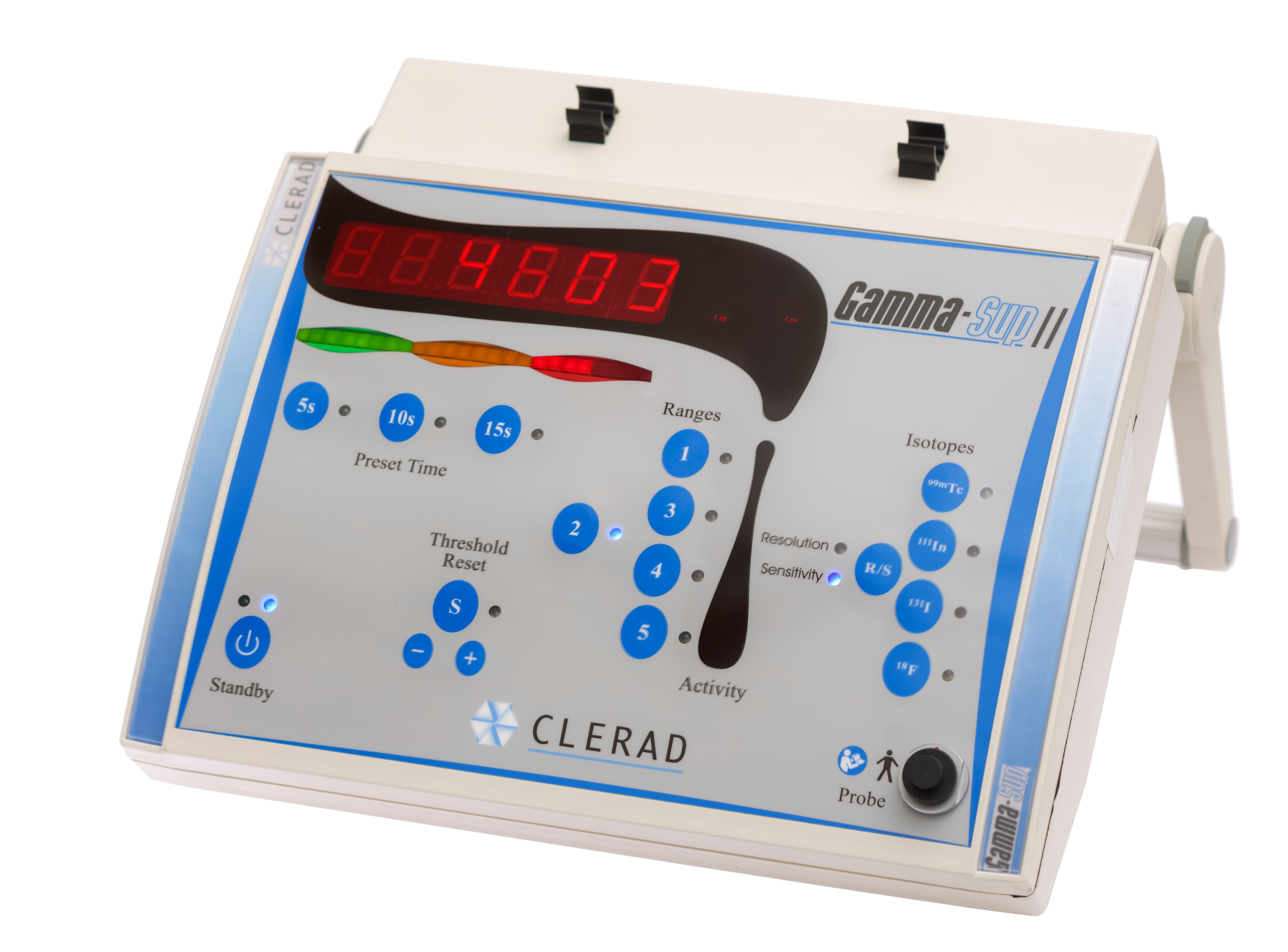 Description
With a CE (n°0459) reference
, Gamma-Sup II belongs to the
II. a class concerning medical devices
.
CLERAD did several studies about the Gamma-Sup II system to maximize the radio-labelled tissues detection with radioactive isotopes emitting gamma rays, especially for the
99mTc
. Its high efficiency allows surgeons to find the exact localization of an emitter source of gamma rays.
This system has high performances and it is a efficient tool to locate and remove radio-labelled tissues (labelled by a radioactive tracer). Gamma-Sup II is designed for surgeons to guide them toward the
sentinel lymph node
removal in cases of melanoma or breast cancer.
Probes
10 mm probe
12 mm probe
14 mm probe
Surgical intervention
by laparoscopy
: gynecology and urology.
Axial
or
lateral
detection.
Designed for the
Sentinel Lymph Node
localization in breast, melanoma and parathyroids.
Straight
or
curved
.
Research of radio-labelled tissues with
high energy isotopes
and specific to the tumoral tissue.
Multipurpose
, same 12 mm use + I131 + FDG with an additional collimator.
For more information
If you need more information about the
Gamma-Sup II
device, do not hesitate to
contact us
.
Free documentation
on demand.
Free device test in the operating room.